Learn with us...
With it's extensive trail network, dedicated skills area, purpose built visitor centre, cafe and top notch Bike shop/hire; Coed y Brenin is the perfect choice for your MTB skill training.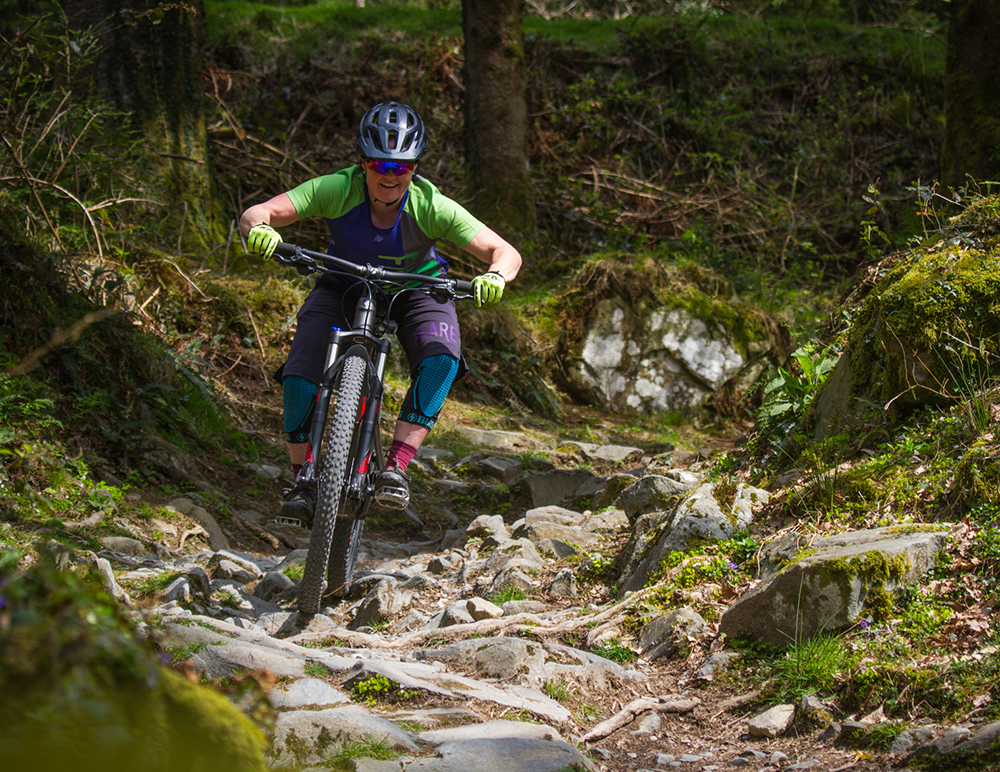 ---
Beics Brenin & Pedal MTB
In order to provide the best possible skills coaching opportunities at Coed y Brenin, Beics Brenin work with Pedal MTB. Pedal MTB are the leading mountain bike coaching company in North Wales, with an international reputation for delivering client centred coaching. They are also MTB Guide and Coach trainers and have qualified hundreds of guides and coaches across the globe, so you know you are in safe hands.
---
Who can benefit from skills training?
Basically, everyone. Our skills sessions cover a range of trail fundamentals and are designed to help everyone improve their bike handling, gain confidence and tackle new terrain.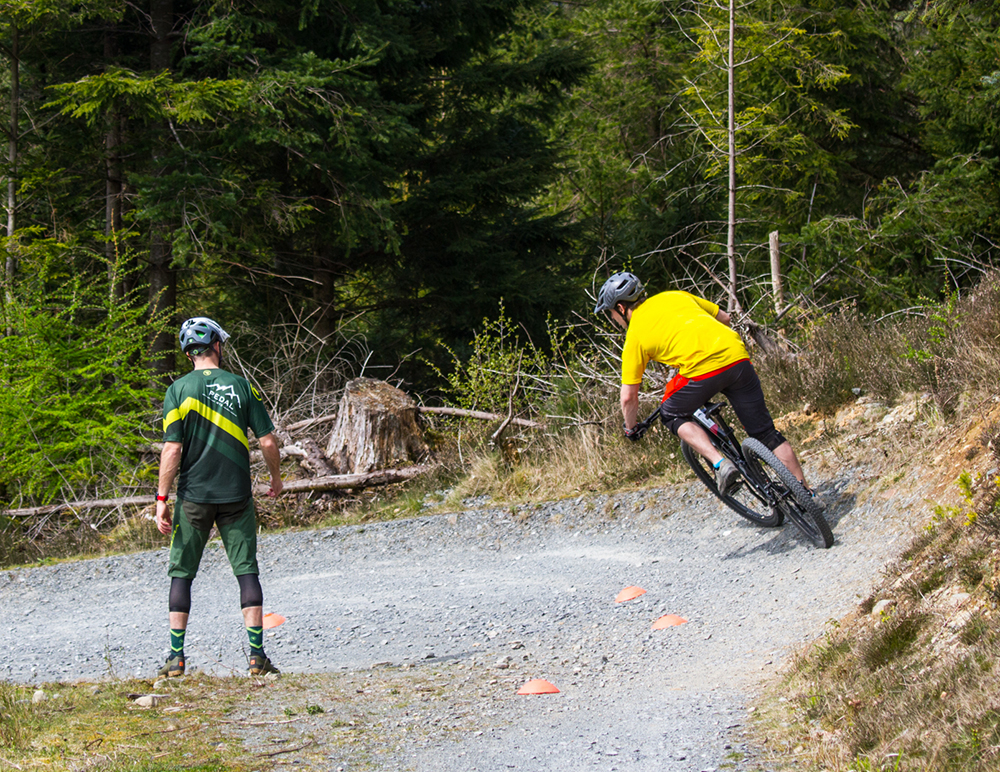 Skills training for Beginners – Learn mountain bike fundamentals and take your first trail excursion under the watchful eye of one of our qualified skills coaches. We will take you through equipment set up and riding techniques in a safe and controlled environment, giving you the techniques to progress with confidence.
---
Progressing with skills training?
Skills coaching for intermediates – So you are already riding well, tackling trails of different grades but want to take your riding on, corner faster, flow more and maybe tackle some more challenging terrain features like jumps and drops with more confidence.
Our skills courses will help you progress by giving you new tools and techniques to enhance your ride. Increase speed, control and confidence and tackle new terrain.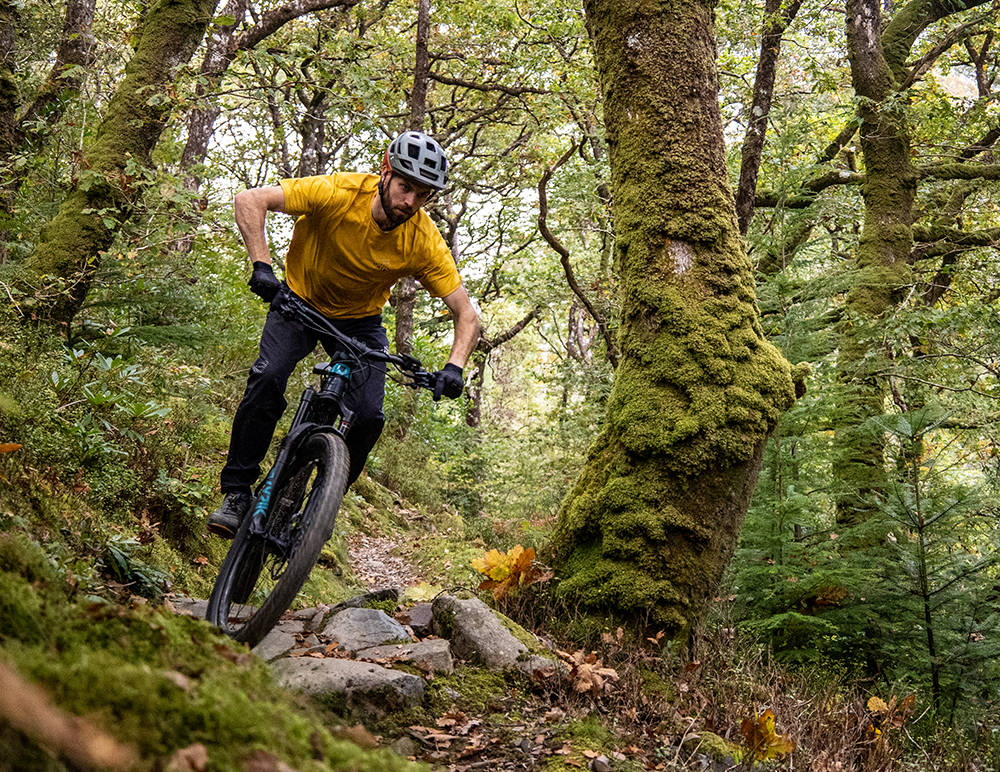 Skills training for advanced riders.
Question: What group of riders already use skills coaching the most?
Answer.... The world's top riders, that's who.
If the very best mountain bikers can benefit, then why not you? Skills coaching for advanced level riders provides an opportunity to analyse physical technique and equipment set up to maximise a riders potential.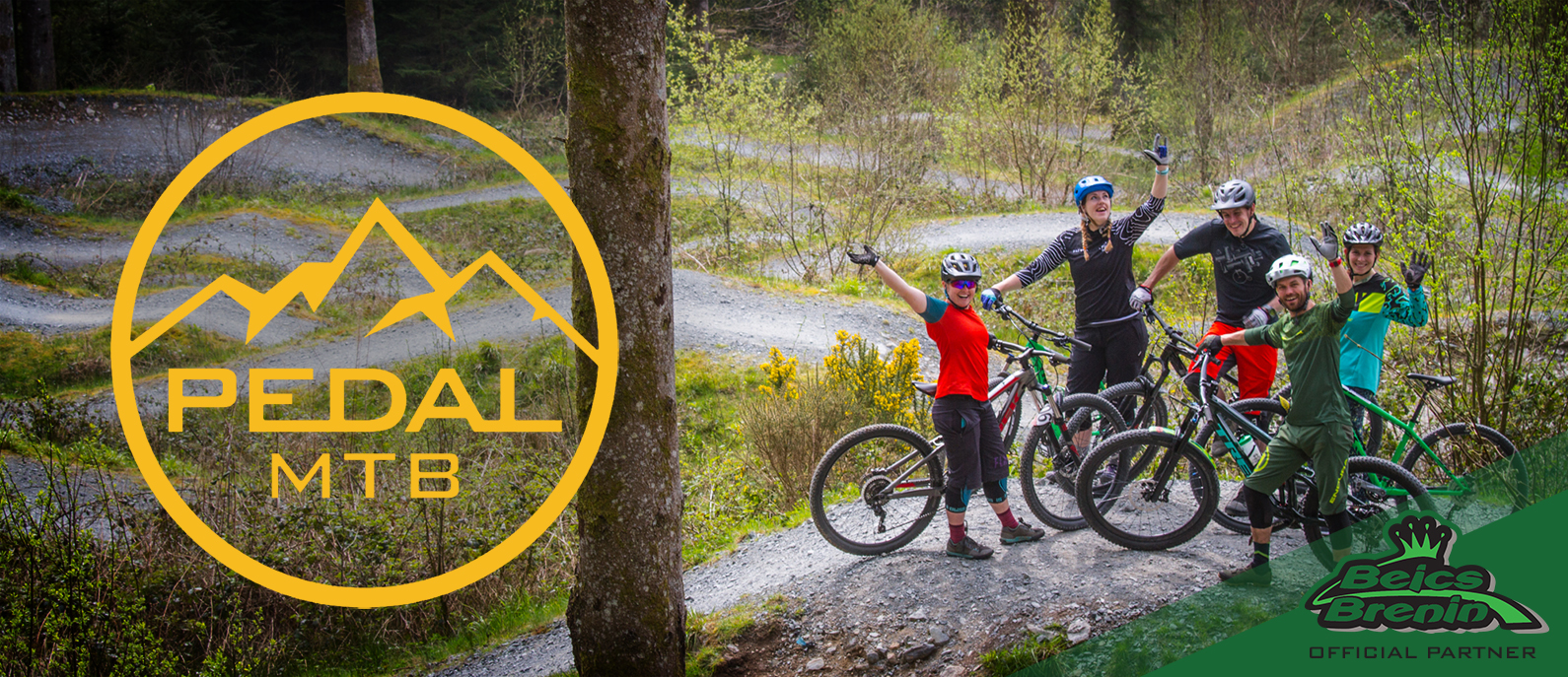 Kids Camps
Our hugely popular kids camps are built around having fun on our bikes while learning and developing bike skills. There will be plenty of skids, jumps, turns and laughs as we explore the best trails at Coed Y Brenin. We run two different age categories for our kids camps, mini shredders 5-9yr and young guns 9-14yr. Our kids camps run over three consecutive half days during the majority of the school holidays.
Mini Shredders
5-9yrs - Learn new skills & have fun on your bike.
Learn to stay safe on the trails & meet new friends. Explore the different trails in the forest.
What you'll learn:
How to stand on your bike.
Moving around on the bike.
Flat and bermed corners.
Small drop off's.
How to approach trails safely.
Building fundamentals.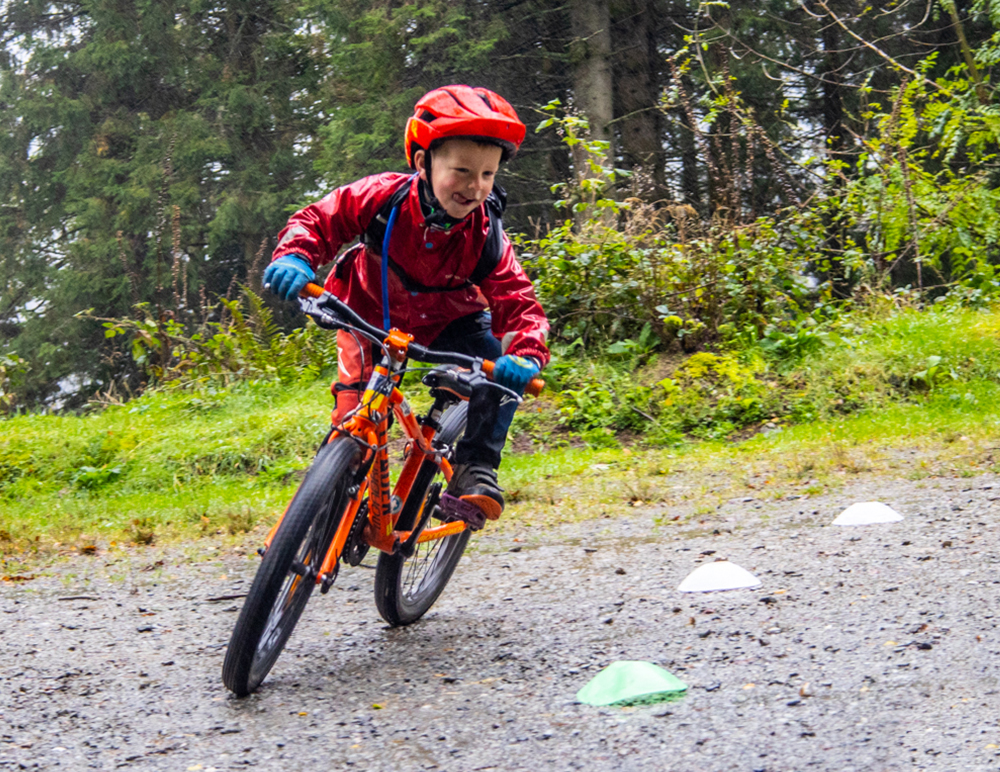 Young Guns
9-14yr olds - Progress and have fun.
You can already ride blue and some red graded trails. Learn to go faster on your bike. You want to get some air time.
What you'll learn:
We will cover any of the fundamentals from the mini-shredders course but in more depth.
Small – medium sized drop-offs.
Getting air off jumps.
Using the trail to gain speed instead of peddling.
Technical trails.
Getting comfortable on red trails, moving towards black trails.
---
Qualifications
As well as delivering coaching and guiding we can also help you take the steps needed so you can guide and coach people yourself. We deliver all of the British Cycling Mountain Biking & Road Leadership qualifications as well as select coaching qualifications.
---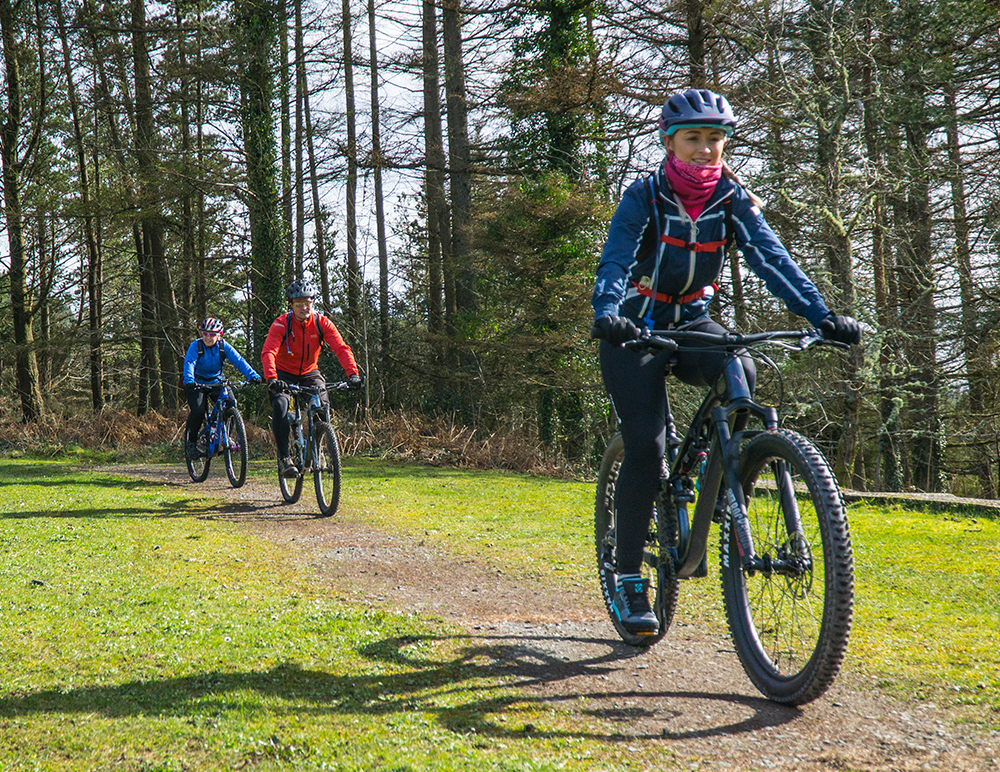 Fundamentals of MTB Leadership
Sharing your favourite trails is a wonderful feeling – and something that can really improve access to the outdoors for your friends, club mates, students or the wider cycling community.
Where can you take people?
Your remit would be to lead on terrain that ranges from the urban fringe and gravel tracks through to open countryside, woodland and most trail centre blue routes.
---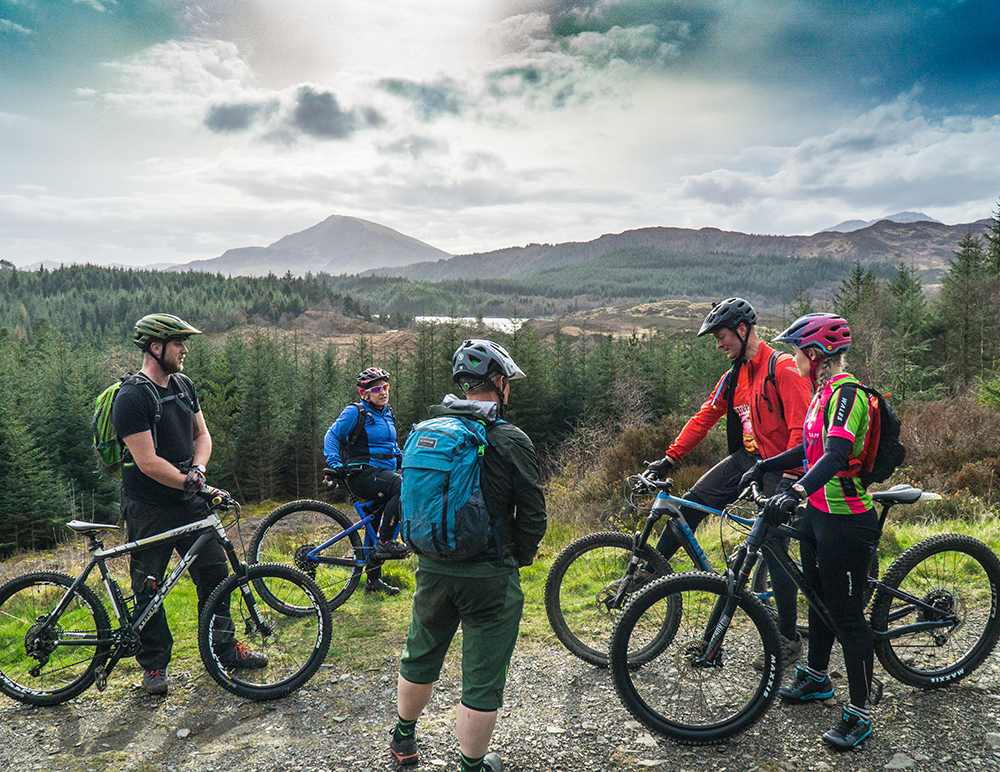 Level 2 Mountain Bike Leadership Award
This is the entry point for most aspirant mountain bike leaders, enabling qualified leaders to use their experience to safely guide others on off-road terrain. Run over 2 days, the award is ideal for anyone with an interest in mountain biking, who is either working in the outdoor sector, volunteering at a club or simply has a personal interest in gaining additional skills. These skills can be used to go out on a mountain bike, be safe and have fun.
---
The Level 3 Mountain Bike Leadership Award
Level 3 particularly focuses on leading groups in remote technical terrain. The three-day training course builds upon the skills and knowledge gained at Level 2, along with the following areas:
Advanced trailside repairs
Route planning and navigation strategies for technical terrain
Group management in technical terrain
Risk assessment
Managing accidents and emergencies
Promoting hydration and nutrition
Methods for developing attentional focus.
Refined Leadership skills.
---